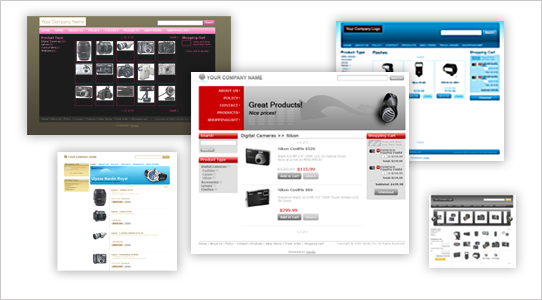 A common theme of this site is the suggestion to artists that they should take full advantage of ALL the free resources available to them on the net.
One could sell on eBay and sell on etsy and amazon and on google base etc.
Most of these things are easily learned but do have a small learning curve.
Recently, a service called Vendio has stepped up there offers to include a FREE hosted store ( for a slight upgrade you can integrate those same store items into your ebay and amazon listings too).
But we are focusing on the Free store at the moment. If you have the technical skills to design a Myspace page or facebook account, then you can handle this!
They will host your store/gallery and you can attach your paypal or google checkout account, which means no payments, premiums or commissions to anyone else!
You get to select the address, this is the perfect tool to ad to your business cards, show at tradeshows, share with family and friends etc.
So what are you waiting for,
jump over to Vendio
now, while its fresh, the sign up form is 5 fields! ..then start playing with your brand new online store.
Hopefully, it will get you started in learning the ropes of online marketing of your arts and will lead to many successful sales
Vendio 100% Free Web Store